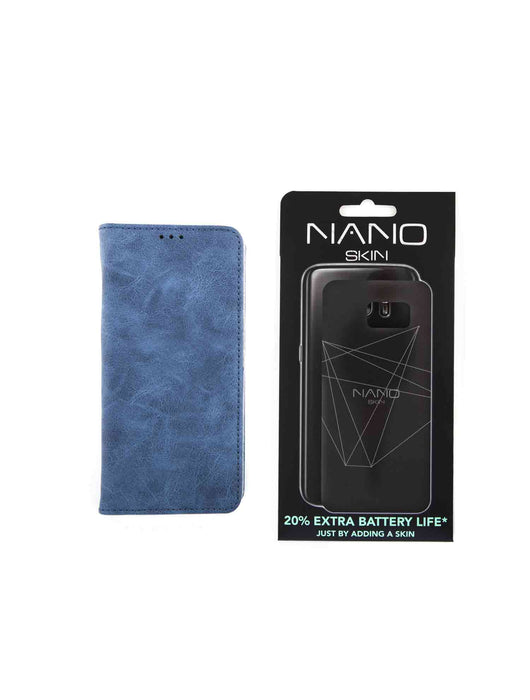 Wallet Case Samsung S9 Magnet Wallet (Blue)
Save

0 kr
Save

0 kr
Original price
495 kr
-
Original price
495 kr
Including Tax
As an alternative to aluminum shells, we have also developed a concept with graphene and wave trap that is available.
All of these covers are equipped with a wave trap at the bottom and the graph that is mounted at the back of the phone.
Graphene is a supermaterial that is 200 times stronger than steel and blocks radiation better than any other material. This discovery was awarded the Nobel Prize in 2010. (See link graph).
The graphene directs the radiation into the wave trap where it is filtered via the wave trap network.
According to independent measurements from Verkotan, the reduction is about 77% (See measurement).
The graphene also increases the battery life up to 20% and the temperature on the mobile phone is lowered by up to 7 degrees.
Coverage is not affected regardless of whether you have poorer reception.
We are constantly supplementing with more covers and expect to have a full range for most of the iPhone, Samsung and Huawei in the near future.
We also have a "Do it yourself kit" where you can easily adapt both the graph and the wave trap to any mobile shell where you yourself cut to the graph and the web so it fits your shell and mobile.