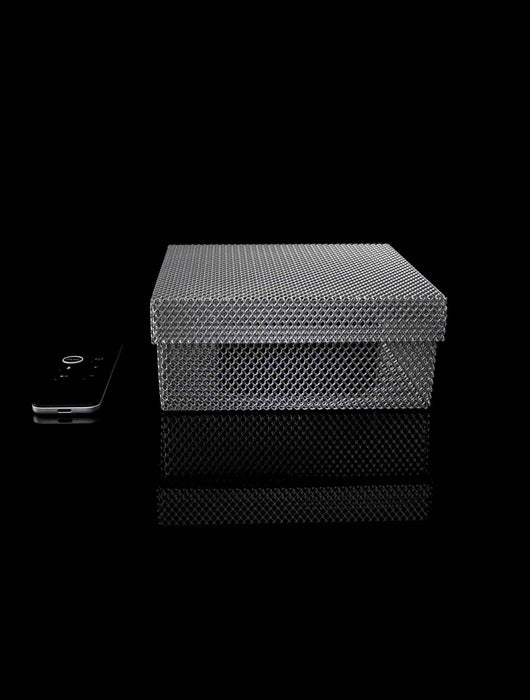 RP Router Protection - Mini Apple TV
Save

0 kr
Save

-795 kr
Original price
795 kr
-
Original price
795 kr
Including Tax
RP router protection is developed after many hours of development and testing in various materials.
We manufacture all router protection in aluminum and expanded metal to get the best possible reduction. The size and design of the network is also carefully selected and adapted to the frequencies that wifi transmits on. Reduces radiation by 90-99%. No effect of upload or download. However, the range decreases by about 10%. The smaller protection is perfect for small or medium-sized routers. The larger protection is adapted so that larger routers can easily stand up.
Dimensions: 15 × 15 cm height: 7 cm
Remember to place the router in the middle and make sure that the lid is properly closed as this creates a so-called. Faradys bur.